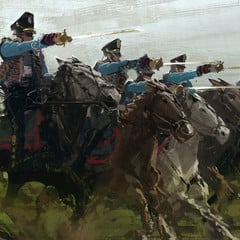 ARMAND SERRANO
Production Designer at Skydance Animation
Eastvale, California, United States
About
Armand Serrano is a production designer, art director and visual development artist for animated feature films and games specializing in environment design. He is currently a Production Designer at Skydance Animation.

Armand also worked at Marvel Studios, Walt Disney Animation Studios, Sony Pictures Animation and The Bible Project. Armand is also a seasoned lecturer in the field and conducts workshops and demos internationally. He teaches at Brainstorm-Inland School ( www.brainstorm-inland.com ) and co-organizer of Icon Manila ( www.iconmanila.com ).
His other clients include Netflix Animation, Blizzard Entertainment, Riot Games, Niantic Studios, Blur Studio and Mikros Image.
For complete bio and schedule of his mentorship and workshops, go to www.armandserrano.com.
Skills
Environment Design
Production Design
Visual Development
Concept Art
Concept Design
Art Direction
Teaching
VR
workshops
Software proficiency

Photoshop

Medium by Adobe
Gravity Sketch

Procreate

Quill

SketchUp